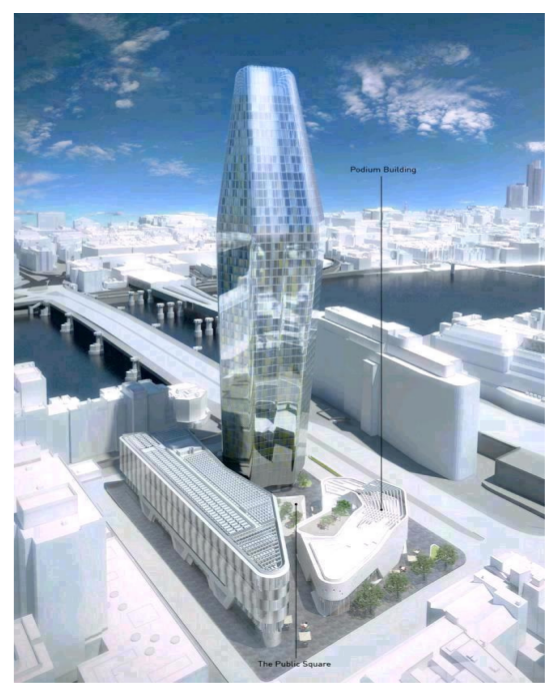 Berkeley Group's 'One Blackfriars' is a development of 274 luxury homes in a 50 storey glass tower with a total development value of £700m.
There will be no affordable housing on-site or off-site, instead the developer will pay £29m (4% of total value) in a series of staged payments to the council, towards its council house building programme.
The One Blackfriars planning application explains that the £29m in-lieu payment was lower than the policy requirement, on the grounds that the development will be providing a 'public viewing lounge', which is being provided at the cost of the developer.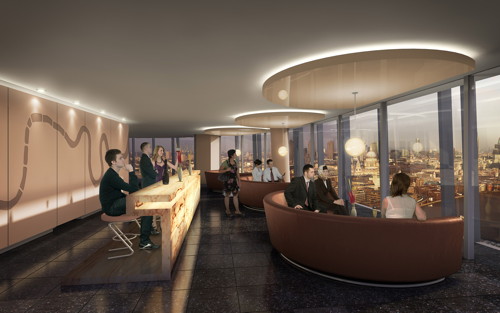 Viewing Lounge
However, the small print in the planning application documents show that the public viewing lounge won't be so public. It says the viewing lounge will be accessible only to residents in the SE1 postcode, who will need to book in advance and pay a miniumum fee of £50.
The officer's report for the planning application says that (despite policy requirements for zero parking) the developer initially applied for 70% of the flats at One Blackfriars to have parking. This was negotiated down to 40% (110 parking spaces) but the developer argued that anything lower than this would affect the viability of the scheme and its ability to provide s106 contributions:

Officer report for One Blackfriars
The development came under fire in January 2015, when its promoters produced a promotional film showing a couple arriving at the development in a private helicopter.