Elmington Estate Regeneration
The regeneration of Elmington estate was decided upon by Southwark's (Labour) administration in 2011.
The regeneration is split into 10 blocks (A-J), of which F, H, I and J will be refurbished and the remainder redeveloped.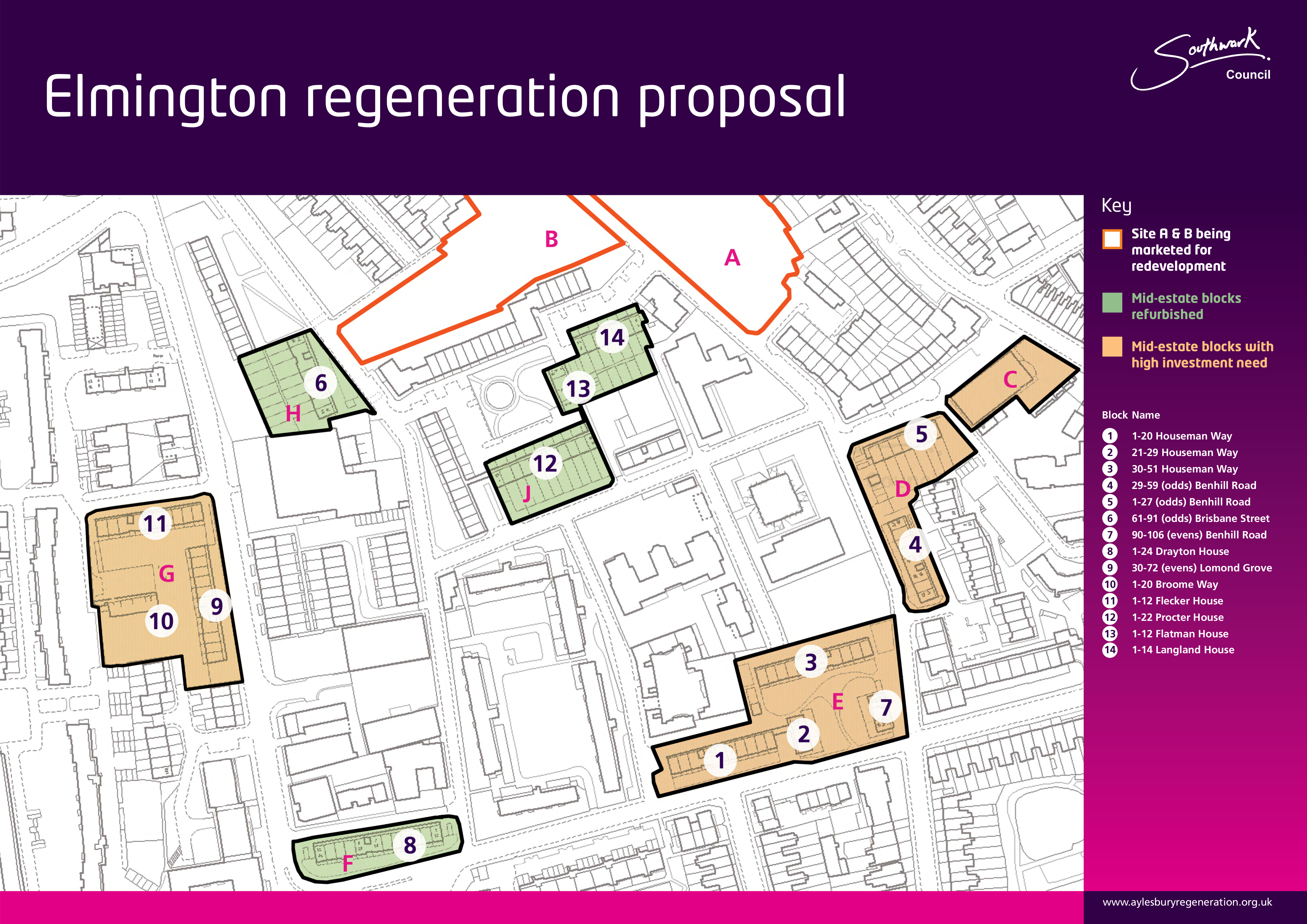 Sites A and B are currently being redeveloped By Notting Hill Housing Group, where planning documents confirm that it has demolished 294 Council homes and replacing them with 279 homes in a 'mixed tenure' development that it has branded Camberwell Fields.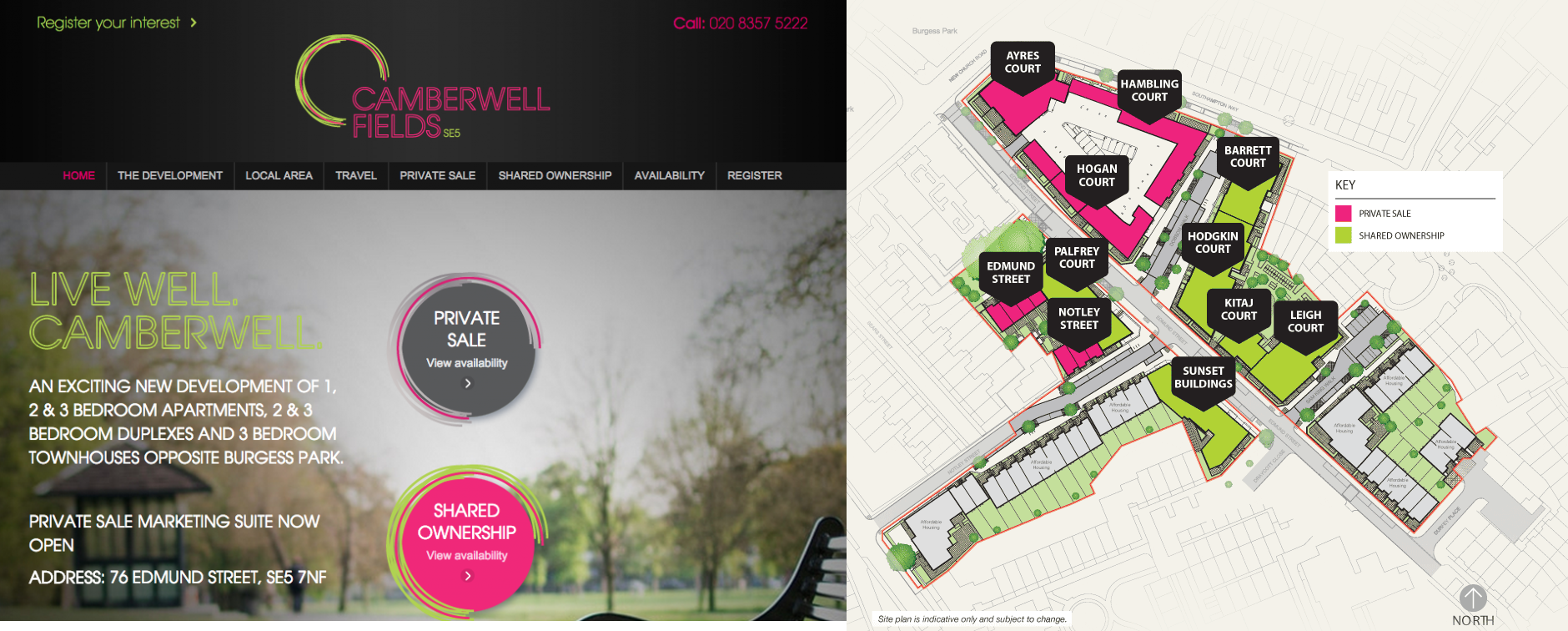 Sites A&B - Elmington estate
The planning committee report for Notting Hill's Camberwell Fields development, confirms that of the 279 homes 41 units would be social rented. However, the section 106 agreement defines social rent as affordable rent:

Section 106 agreement for Camberwell Fields
Land registry deeds show that the Council sold sites A&B to Notting Hill for just £11m.
Later phases
In July 2012, the Council's Cabinet resolved to sell sites C,D,E and G to a developer, with the proviso that 1&2 bed new-builds would be affordable rent, capped at 65% market rent in line with the agreement with Notting Hill for sites A&B.

In Oct 2012 the Council's Cabinet resolved to issue a Compulsory Purchase Order on remaining leaseholders and tenants on phase 3 (Sites C, D, E and G).
Tenants and leaseholders are currently being 'decanted' i.e. evicted from these phases ahead of demolition. Tenants are being offered a 'right to return' to the new homes, but the affordability of the new 'affordable rents' puts this beyond the reach of most. Leaseholders are being offered shared ownership deals on the new homes, but the rent and repayments on these requires a minimum household income of at least £50k.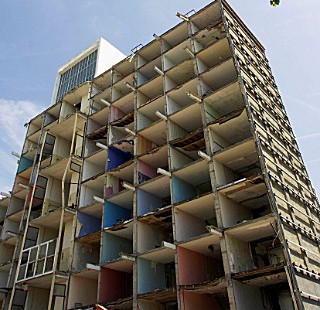 Elmington estate - Site A demolition